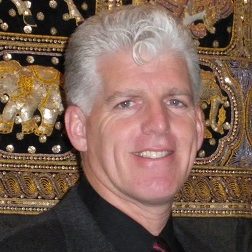 Russell Coleman, Ph.D.
Small Business Representative
Dr. Russell Coleman is a dynamic, results-driven military scientist with 25+ years' experience successfully leading medical product development efforts of increasing complexity and scope, to include 8+ years of executive (CEO/President/Senior Vice President) leadership. He has a proven track-record of successfully creating, developing and leading teams capable of accomplishing the most challenging missions under extraordinarily difficult conditions, resulting in the successful development and fielding of a variety of medical products, to include vaccines, therapeutics and diagnostic devices/assays. Since retiring from the military, Dr. Coleman has served as Account Executive (DoD and FDA) at Tunnell Government Services (2020-Present), CEO of Coleman Defense Medical Countermeasures Consulting (2020-Present), Vice President for Federal Business Development at Rho Inc. (2019-2020) and as the Business Development Executive for Military Health Systems at the Battelle Memorial Institute (2016-2019), with emphasis on developing creative solutions to solve pressing medical challenges.