APPLY FOR MEMBERSHIP
You can apply for MCDC membership online by following the link below.
MCDC DOCUMENTS
View the MCDC Articles of Collaboration in the link below.
QUESTIONS?
We're here to help!
Please contact MCDC@ati.org for questions about membership or application assistance.
Please see below for common membership questions.
HOW LONG DOES THE PROCESS TAKE?
An application with all necessary documentation can be processed in as little as 1-2 business days. However, it can take up to several weeks if an applicant needs to obtain a DD2345 or update any expired certificates (SAM.gov, DD2345, UEI, CAGE), or is operating under Foreign Ownership (FOCI). If you have questions regarding these documents, please contact us at MCDC@ati.org.
HOW MUCH ARE ANNUAL DUES?
There is a $250 annual membership fee, which is renewed each fiscal year.
CAN AN INTERNATIONAL COMPANY PARTICIPATE?
MCDC membership is limited to US companies or US-based affiliates of foreign companies. Foreign companies cannot gain membership due to MCDC's member requirement to obtain a DD2345 (military critical technical data agreement).
HOW DO I COMPLETE THE DD2345 FORM?
Click on the video image below to view ATI's training on How to Obtain a DD Form 2345 Certification: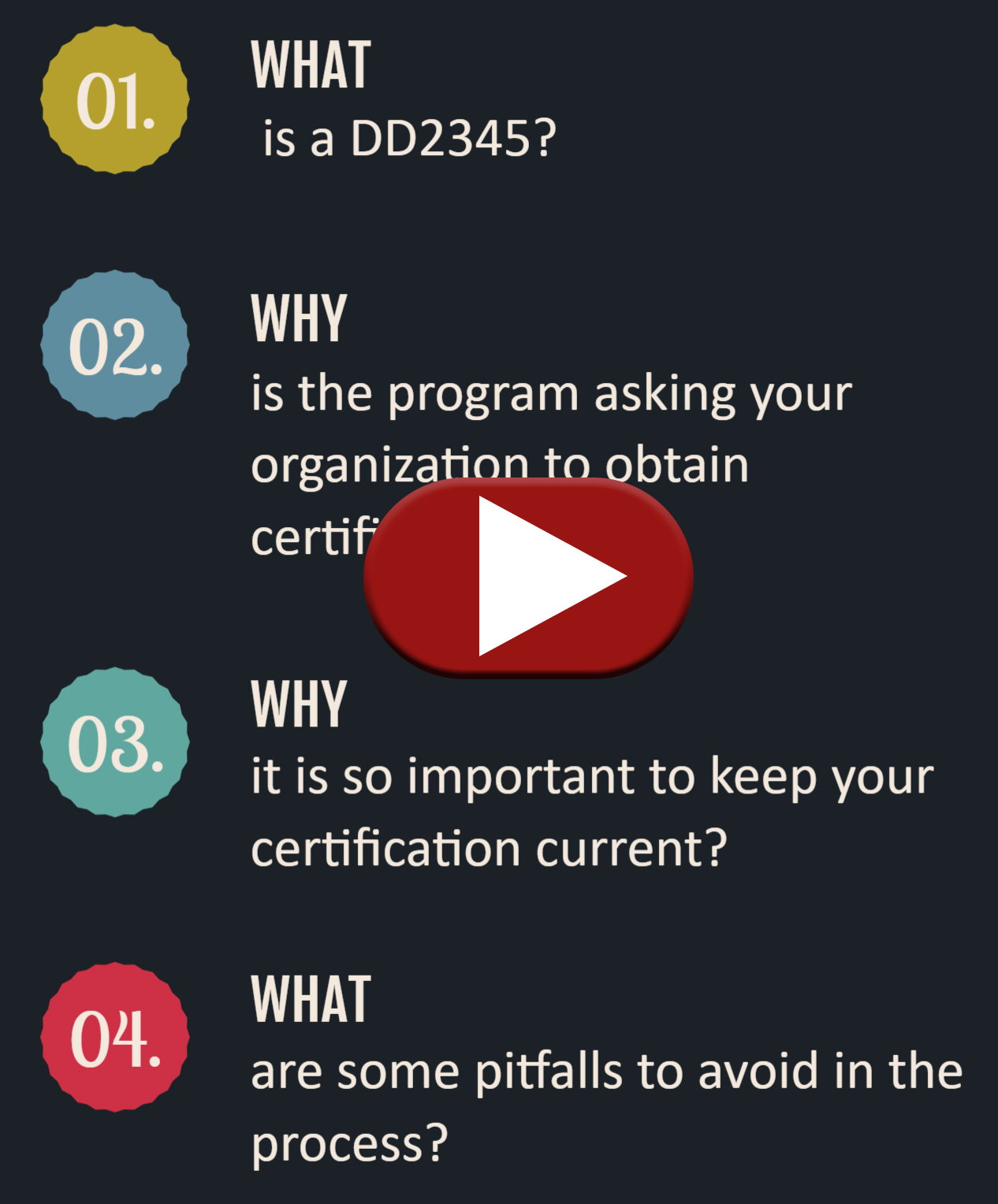 Complete DD2345 Form Instructions can be found here: DD Form 2345 Instructions (April 2022)