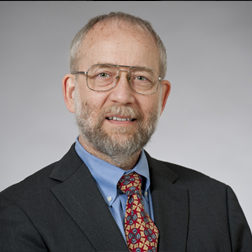 Jon Mirsalis, Ph.D.
Executive Committee Treasurer
Large / Non-Profit Representative
Jon C. Mirsalis, Ph.D., D.A.B.T., is Vice President of Translational Development in the Biosciences Division at SRI International.  He has over 35 years of experience in biomedical product development, especially in the medical countermeasures space.  He has personally been involved in the development of over 70 therapeutics that have entered clinical trials and several have reached the market.  He is the author of over 200 publications and abstracts.  Dr. Mirsalis holds Ph.D. degrees in toxicology and genetics from North Carolina State University.  He regularly lectures at Stanford University on biosecurity, at UC-San Francisco on drug development and at Notre Dame University on global health.  He is currently the Chair of the Board of Directors of the California Biomedical Research Association.  Dr. Mirsalis has been certified by the American Board of Toxicology since 1983.