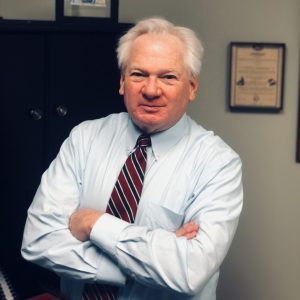 David Dodd
Executive Committee Vice Chair
Small Business Representative
David Dodd has successfully led the growth and development of companies within life sciences, establishing leadership positions within targeted markets, developing growing employment opportunities and achieving significant shareholder value. He has more than 40 years of executive experience in the healthcare/life sciences industry, successfully guiding the growth and development of such businesses. In addition, Mr. Dodd has been a highly active member of civic, industry and economic growth organizations, both within the USA and internationally.
In addition to his successful leadership service within the for-profit sector, Mr. Dodd has served in ongoing leadership roles in support of growing and developing the not-for-profit sector and the overall healthcare and life sciences industry. His service includes/has included serving on the Board of Directors of the Harvard Business School, Health Industry Alumni Association; as an advisor to the South Carolina Research Authority (SCRA); as an advisor to Georgia Research Alliance (GRA); as Chairman, GaBio; Chairman of the Metro Atlanta Biosciences Council; Member of the Advisory Board of the Institute of Bioengineering & Biosciences at GaTech; various roles within the international BIO (Biotechnology Industry Organization); Advisor on life sciences to the First Minister of Scotland, the Honorable Alex Salmond; Chairman, American Foundation for Suicide Prevention; the Carter Center Board of Advisors and, many other roles, both domestic and international, in support of the growth and development of the healthcare/life sciences industry. This included Mr. Dodd, selected by the prestigious MacArthur Foundation to be a member of a select 10-person, internationally recruited team to establish the guidelines for a "Genius Grant" in the research area of Women's Health.
Mr. Dodd earned both a Bachelors of Science and Masters of Science degrees from Georgia State University, and he successfully completed the Advanced Management Program at Harvard Business School. Previously, Mr. Dodd was recognized by Georgia State University, awarding him the Distinguished Alumni Achievement Award for his career business achievements and civic contributions.